GeoAtlantic
The GeoAtlantic project aims to:
Encourage transition away from fossil fuel dependence;
Promote the use of renewable energy from the ground; and
Facilitate uptake of geothermal energy or ground source heat technologies.
ALIenergy offers funding opportunity for Ground Source heating project
If your organisation is seeking funding towards a ground source heat project, please download the expression of interest form and return by 24th August 2018 to lynda@alienergy.org.uk .
For further information on the project and if you have any questions related to funding opportunities, contact Lynda Mitchell (lynda@alienergy.org.uk 01631 720658 / 07901 510915, or via the ALIenergy office number 01631 565183).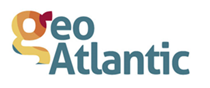 More information on GeoAtlantic 
EU Partner Organisations in France (FR), Ireland (IE), Portugal (PT), Spain (ES), and the UK:​